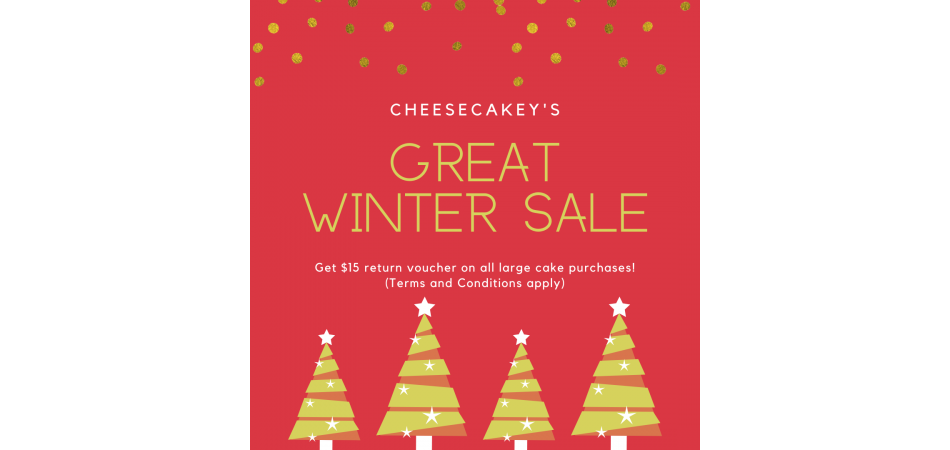 Cheesecakey Great Winter Sale!
'Tis the season for Cheesecakes!
Enjoy $15 return vouchers for any large cake purchase!
Terms and conditions apply:
The Cheesecakey's Great Winter Sale is only valid for deliveries during the month of December (1st to 31st December 2020)
Only customers who have purchased 9 and 10-inch cheesecakes are entitled to the $15 return voucher. 6, 7-inch cakes and other products are not applicable for receiving the voucher. 
Upon successful delivery, Cheesecakey will text the $15 return voucher code to the provided mobile number via Whatsapp.
Every $15 return voucher code is unique and can only be used once.
The return vouchers are obtained per 9/10-inch Cheesecake per delivery address. i.e. two 10 inch cakes to the same address - 1 voucher or two 9-inch cakes to two addresses - 2 vouchers
Customers can obtain as many $15 return vouchers as they want per account. 
All $15 return vouchers expire on the 30th of April 2021. 
Please whatsapp 87966717 or click here to text us should you require any assistance or clarification.