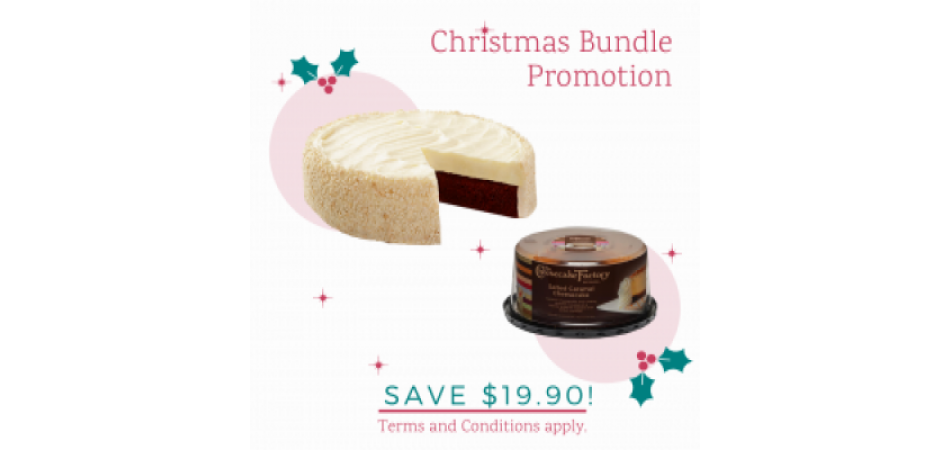 December Promotions!
December Promotions!
Christmas Bundle Promotion

The Christmas Promotion is still on! From now till 25th December 2019, order a 10 inch The Cheesecake Factory Bakery Cake and a 6 inch The Cheesecake Factory At Home Cheesecake at a discounted price! These cakes are great for a Christmas Party! Save $19.90 altogether on the entire cake bundle!
---
Cake of the Month - December 2019 
The Cake of the Month for December 2019 is the Peppermint Chocolate Chunk Cheesecake! It's unique, refreshing minty frost will perk up and energise your Christmas! 
In theme with the festive season, the Peppermint Chocolate Chunk Cheesecake is now going at only $109 (U.P. $119)